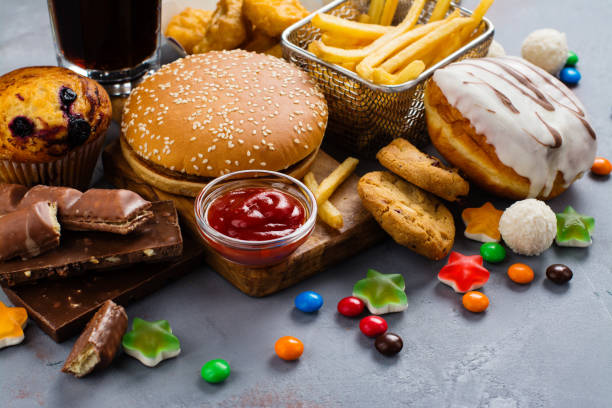 Foods To Avoid For Better Skin
According to dermatologists, the following are the foods you should avoid eating if you want clear skin. I know I know it's not easy peasy to skip fast foods, oily foods, and sugary drinks as we all are used to taking these meal in our diet but trust me if you skip these unhealthy food you don't have to worry about acne, pimples, blemishes. If you eat healthily you feel a change and a beautiful glow appears on your face.   
           "Your skin is what you eat. " 
DEEP FRY FOOD:
Deep-fried food contains hydrogenated trans fat, which will harm your skin. It leads to excess oil production within the skin.
CHEESE:
Eating cheese will increase oil production and block pores which may cause acne and blackheads. If you are experiencing acne, oily skin you should avoid eating cheese-loaded pizza-loaded mac, etc.
COFFEE:
You should avoid a lot of caffeine, it will cause dehydration in your body and makes your skin dull and dry. 
AVOID SUGARY TREATS:
You should avoid all sugary treats like doughnuts, cookies, and other high glycemic acids. it may cause wrinkles on your face. 

SODA:
Soda has a lot of sugar and can wreak havoc on your skin. you should avoid it too. 


OTHER FOODS TO AVOID :
Dairy products. 

Fast food. 

Alcohol

cold cuts. 

sugary juices

Gluten (white bread etc)

Pasta etc. 
HOW YOUR MENTAL HEALTH AFFECT YOUR SKIN?
YES,  it affects your skin a lot if you are going through anxiety and depression you feel your skin starts looking dull, premature wrinkles appear,  your eyes become puffy with dark circles.
Stress triggers many pathways that cause premature aging in you. The longer you were under stress, the permanent your wrinkles become. 
Just stop focusing on how stressed you are and remember how blessed you are. So my beautiful girls and woman don't ever let anyone dim your glow. 
  "GROWING, GLOWING, BLOWING."
DOES MEDICATION MAKE YOUR SKIN GLOW? 
I don't believe in this, as I have a firm belief that we can get all nutrients, vitamins, minerals, and probiotics from our healthy diet. we don't need pills for glowing. It may give a glow to your skin temporarily but not permanently. I hope this beauty blog is informative for you.